All-in-one & Comprehensive Solution For your Hotel Business
ODN Hotel Management System, one of the top Hotel Management Software, is a comprehensive Hotel Information & Management System, which can cover all the hotel department, processes and machines to an intelligent information system to derive operational efficiency and assist hotel in making the right decisions quickly.
ODN Hotel management system is an integrated software that handles different directions of Hotel workflows. It manages the smooth hotel's performance along with visitors, room booking, administrative, Housekeeping, legal and financial control. That is a right way for the successful operation of the hotel.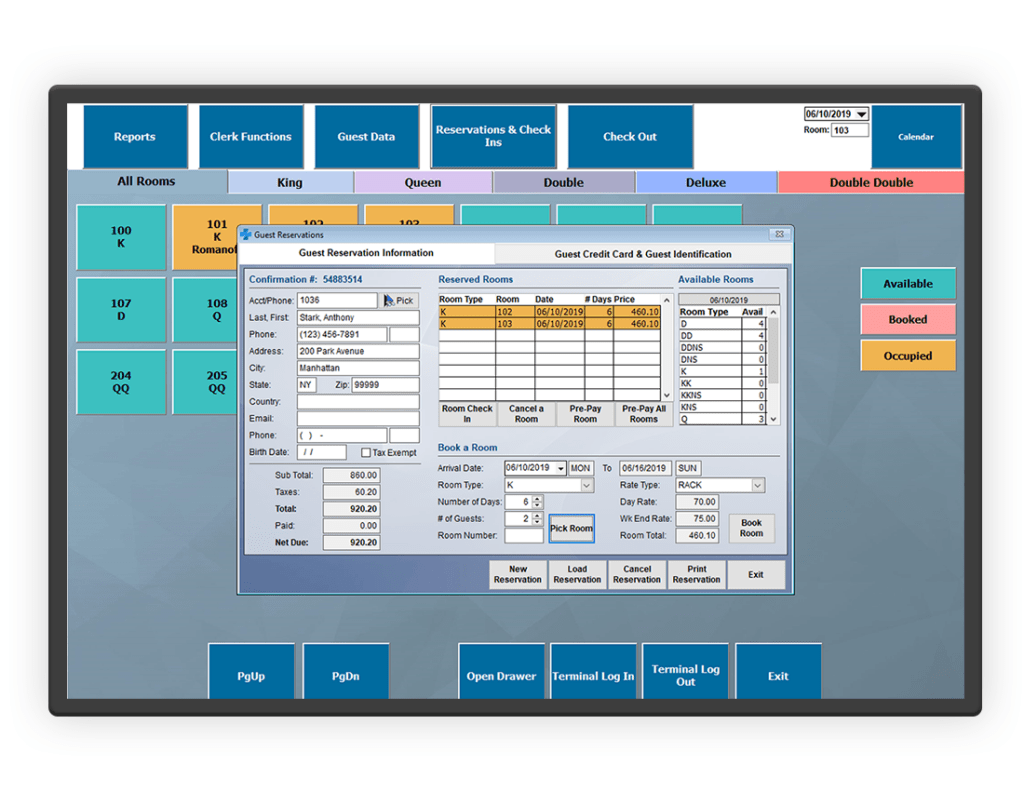 We know that running a Hotel is your business. Making Hotel management software is ours. We don't believe you should have to be a computer expert to use our software anymore than we should have to be a master chef to enjoy a good meal. Our Hotel Management software is incredibly straight forward and easy to use.
Dashboard / Reservation Management
Up-to-the minute updated reservation dashboard

Drag & drop to update rooms and split reservations

Auto-fill returning guests with history, apply promo codes and special discounts

Charge extra and facilitate your guests with late arrival/check-in, early check-in, late checkout

Extensive rate plans and options to personalize booking and stays

Set credit limits for corporate clients and travel agents

Accept group reservations – multiple rooms under one name/bill

Customization for arrival/departure e-mail template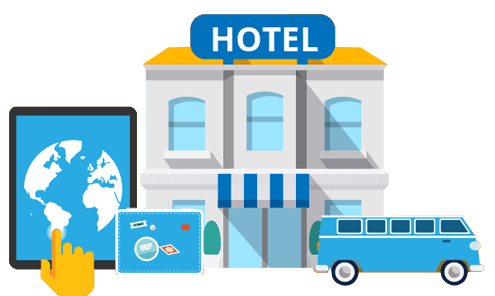 Daily task list assignment

Front desk monitoring

Manage room status from housekeeping area

Front desk staff can view the room update status in real-time
Rate recommendations for your rooms

Occupancy forecast for upcoming days

Aggregated data on local market demand

Get updated rate intelligence on your competitors
Integration with channel managers

Booking engine integration for your hotel website

Connectivity to metasearch engines

Common pooled inventory with centralized rate capabilities
Create relational rates

Multiple rates and type support in a single stay

Set up and change daily/monthly rates

Occupancy based dynamic pricing
Collect personalized feedback from your guests

See reviews from across multiple platforms

Analyze and understand guest sentiment

Manage reviews, boost your online ratings & reputation
View critical data from sources including PMS, and website etc at one place

Track your hotel's KPIs, analyze them and create reports

Compare business on the books with your forecast and budget
Auto-sync to the accounting system

Automatic direct billing from the front desk

Easy management of invoices, payables, ageing reports and deductions

Handle credits and commissions given to TAs & corporate clients

Manage advance payments & payments against settlements through separate account head